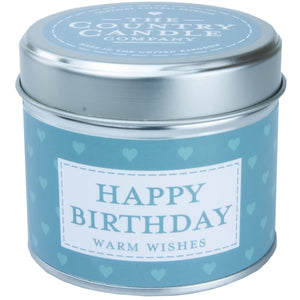 Beautifully Fragranced Candle in Tin with Peruvian Rosewood Scented Wax.
 Hand Poured in Wiltshire, England. Palm Oil Free & Cruelty Free.
 66mm High x 75cm Diamater - 30 Hours Burn Time.
 A heart of peruvian rosewood, followed by the sweet aroma of green leaf, armoise, citrus and mint leads into patchouli, lavender, amber, jasmine and ginger, supported by vanilla, musk and sandalwood.
5cm